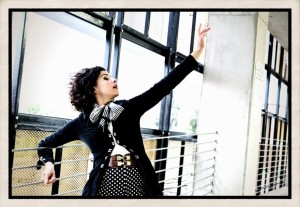 Mystery Mark Director
www.rebeccaschaffer.com

Education: Theatre, MFA, University of Montana
Experience: Rebecca is an actor, director, and set designer who is based out of Philadelphia, PA but returns to Montana as often as possible for artistic projects. She is co-founder and Artistic Director of Viscosity Theatre, where she has directed smash hits Ringing Out, Crime in a Madhouse, and Thisillusionment—a piece of theatre collaboratively created by a diverse group of artists.  She also recently directed and conceptualized the set design for Oliver! at Whitefish Theatre Co., where she will be returning this autumn to do the same for The King and I. Past directing credits also include Salep and Silk, Seussical! the Musical, and the Spring and Fall Shorts by the Zoola Playwrights. As a performer, she recently made her standup comedy debut at "Your Sunday Best," a curated evening of standup and sketch produced by the Berserker Residents in Philly. She is passionate about clowning and mime. Past performance credits also include Scheherazade in Arabian Nights, Olivia in Twelfth Night, and Hermia in A Midsummer Night's Dream. She thinks a lot about the development of live performance in a digital age, and how the reception of it is changing with our brains. Her work often explores the role of the audience and their relationship to the performers, within the context of the story. She is inspired by all things strange, fantastical, beautiful, common, and devastating.